Description of Digiderm 100 paste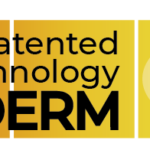 Digiderm 100 paste is a biocide product with disinfecting action containing salicylic acid. It permits a disinfection of foot, strengthening the skin barrier and protect hoof thanks to the creation of a protector film.
Its galenic allows an application with brush and guarantee an optimal adhesion to the feet, which prolongs the disinfecting action and protective even without bandage. May apply at retractation of the bandage in relay of DIGIDERM 600 paste.
Digiderm 100 paste is an efficient alternative and with no waiting period to antibodies used in local application.
500 ml pot
Use biocides safely. Always read the label and product information before use.
Composition
salicylic acid (10 %), Zinc, tar, patented mix of acids.
You want to distribute our products? Create a distributor account to access your space!